香港女高音歌唱家Yuki Ip 叶葆青女士 | 2023第十届香港-国际声乐公开赛
2023第十届香港-国际声乐公开赛邀请到了著名声乐家、作曲家、教育家以及乐界权威人士担任评委,从多维度保证大赛的专业度及公平性。
在比赛火热进行之际,香港女高音歌唱家Yuki Ip 叶葆青女士诚挚邀请有才华的你来到这个舞台,一展乐感和歌声!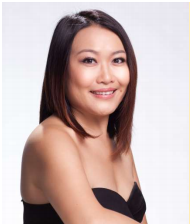 Yuki Ip 葉葆青
香港女高音歌唱家
Hong Kong Soprano Yuki Ip's major performances include being the featured soloist with José Carreras for the inaugural season of the National Centre of the Performing Arts, Beijing, China; her European début at the Basilica di San Vitale in Ravenna, Italy, singing Pergolesi's Stabat Mater in a special concert commemorating the landmark meeting between the Orthodox Church and the Roman Catholic Church; Villa-Lobos' Bachianas Brasileiras No 5 in Verona and Cremona, Italy; Bach's B Minor Mass and Haydn's The Creation under the baton of Helmuth Rilling; guest solo appearance at the Shanghai Expo with Shanghai Opera House Orchestra; debut in New York City and Toronto as soprano soloist in An-Lun Huang's Revelation; her debut with Macau Orchestra in the Macau Handover Anniversary Concert; Monteverdi's Il Combattimento di Trancredi e Clorinda and Bach's Kaffee Cantata at the Hong Kong Arts Festival.
Recently she made her musical debut as Narrator in Webber's Joseph and the amazing Technicolor dream coat at the Hong Kong Methodist International Church. Ip performed the role Queen of Heart in the world premiere of Pierangelo Valtinoni's Alice in Wonderland in the Hong Kong Arts Festival. Ip made her debut at the National Kaohsiung Center for the Arts Weiwuying with Kaohsiung City Wind Orchestra under the baton of Jan Van der Roost. Her performances have been featured on radio and TV. She was Artist in Residence of RTHK Radio 4.
Operatic roles include Cio-Cio San in Puccini's Madame Butterfly, Micaëla in Bizet's Carmen; Nedda in Leoncavallo's I Pagliacci; Mimi and Musetta in Puccini's La Boheme; Juliette in Gounod's Roméo et Juliette; Lauretta in Puccini's Gianni Schicchi; Sophie in Massenet's Werther, Rose Maurrant in Weill's Street Scene; Gretel in Humperdinck's Hansel and Gretel; Suor Genovieffa in Puccini's Suor Angelica and many others.
Miss Ip obtained a Bachelor of Music Degree (Honors) from Hong Kong Academy for Performing Arts and a Master of Music Degree from New England Conservatory of Music in Boston, USA.  Currently Miss Ip is adjunct faculty of Hong Kong Academy for Performing Arts, The Chinese University of Hong Kong and Hong Kong Baptist University.